WELCOME!
Now that you've met the love of your life, the wedding planning begins! Whether your dreams are of a small beach wedding or an elaborate, formal one in a cathedral, all are possible!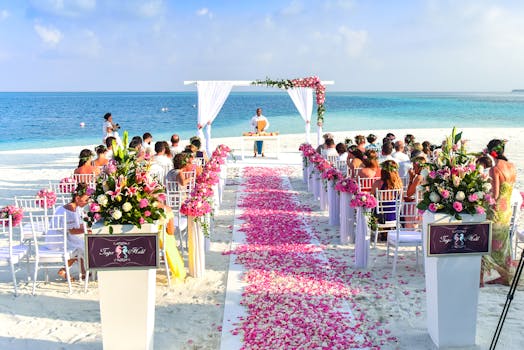 As your Officiant, my part in helping to make your wedding dreams come true is with your Wedding Ceremony.  So much can be accomplished when we meet to discuss what you would like included in your Ceremony, such as special vows,what music you would like to have, if you're going to include children in your Ceremony and many other decisions as well.  I'm happy to direct your rehearsal and how you want to be presented at the end of the Ceremony. 
You can count on me to be honest, up front and with my sense of humor, I will do my very best to make your wedding memorable not only for you two, but for your wedding party and your family and friends as well.
Each ceremony uniquely reflects what the two of you want for your customized ceremony – no two ceremonies are alike. Whether it's an elopement, a small wedding, or a large wedding with all your fabulous friends and family, I'll create what you want for your Once in a Lifetime Moment celebrating your Love for one another.
My experience has been with small, intimate weddings to large weddings in most of the ballrooms in and around the Portland, Vancouver area as well as living rooms, parks and back yards.  I love them all and will do my very best to mentor you and your dreams to make them come to life in very special ways.
My very best to you both!
Rev. Beverly Rose